General Manager's Greeting
As the season changes to summer, during the first half of 2021, the Xili Golf and Country Club has embraced various new changes. What hasn't changed is the fact that we're always eagerly waiting for all our members to return to their big golf family after the epidemic situation improves!
Lately, several regions in Guangdong have reported cases of the Covid 19 resurfacing. The club has proactively complied with the local authorities to rigidly practice "Green Code Access Only". Starting from June 7th, only members and guests with green QR healthy codes will be allowed entry. It's been nice to see more and more of our Hong Kong members who have done their quarantine and can finally visit the Club. Some members have even been staying here for quite a long period. For those who are currently unable to return to the club, we miss you all greatly! Before your return, if there's anything we can help you with, please let us know and we'll do our best to meet your needs.
Another year has past by and we have seen the club's annual Cup of Friendship successfully concluded. On a lovely spring day, 80 golf players teamed up with their friends to test their skills and pay homage to the "Chuiwan" theory which argues that golf might have originated in China. Later, in mid-June, we held an exciting Summer Challenge competition. Not even the hot summer weather could quell our members' passion. In the evening, everyone enjoyed the delectable food served by the Coffee Shop surrounded by a backdrop of fine music. Numerous members have praised these two competitions and the creativity and considerations put into them. This is just the exact kind of spirit of hospitality which Xili has continued to uphold!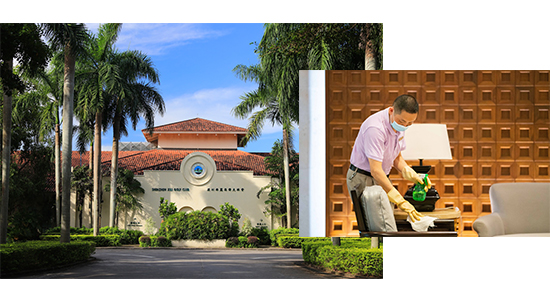 We are proud to inform our members that the golf course is in good condition. As spring transitions into summer, the course faced severe drought conditions. At that time, the drought weighed heavily on many cities in Guangdong Province, and Xili also faced a daunting challenge of keeping the course green and in optimal condition. From last October to this April, a period of 200 days had 68% less rainfall than historical figures. The lakes in our course faced a water shortage, and we were forced to decrease water used for irrigation, which caused patches of grass to turn brown. Luckily, May had an increased amount of rainfall and relieved the drought as well as helped annual turf maintenance finish without incident by mid-June. The landscape renovation project is progressing nicely and currently more than 400 new trees have already been planted on the golf course. Our GCM team will continue to plant another 1300 trees over the next six to twelve months.
Let
'
s turn our attention to the clubhouse
–
Firstly, the service life of the two elevators in the lobby and hotel guest room areas have come to an end, and the new elevators have been installed successfully. Next, all the 26 guest rooms now have brand new television sets, providing our guests with a smoother, higher-definition viewing experience. Also, the swimming pool's renewal project was completed successfully by late April, which not only solved the problem of water leakage, but also save water! We welcome our members to enjoy a relaxing holiday at Xili Golf and Country Club and enjoy the beautiful swimming pool amidst the hot summer days!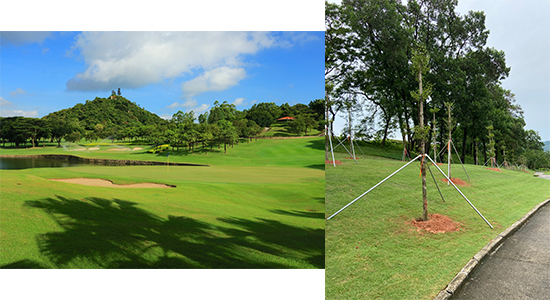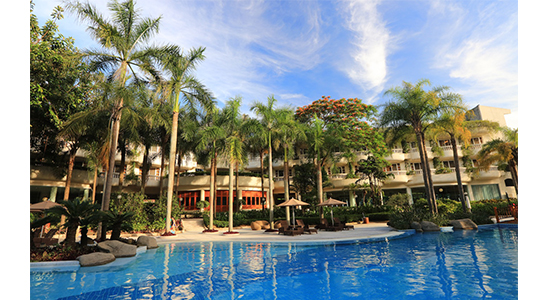 Lastly, thank you all for over a year
'
s worth of your patience and support. We sincerely wish you and your family another year of safety and prosperity, and we look forward to welcoming you all back to the club soon!
Mark O'Connell
General Manager